Concrete Caulks & Sealants
Concrete caulks, also known as concrete sealants, are used for indoor and outdoor masonry projects. Most caulks will adhere to brick, concrete, ceramic, granite, and slate. Caulk is commonly used for concrete foundations, concrete sidewalks, driveways, patios, steps and other masonry projects. Concrete caulking is applied with a caulking gun (see below).
Firestops
Cement-based firestop products fill the voids in construction joints, walls, and floors. Fire-rated, cement-based compounds mix with water to form a mortar that may be applied by pouring, pumping, or troweling. Fire barrier water based sealants are also applied with a caulking gun.
Caulking Guns
The best way to dispense caulk and sealants is with a caulking gun. Caulking guns can be manually discharged, electric, and even cordless caulking guns.
Concrete product specialists can help you identify the caulks or sealants to use for your concrete or stamped concrete project.

---

CALL or EMAIL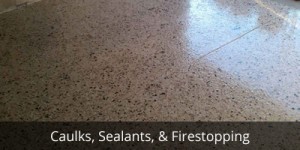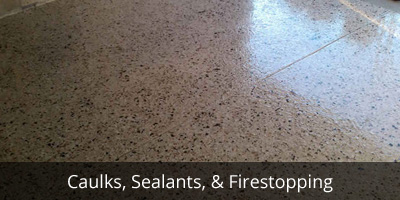 Concrete Caulking

Concrete Sealtants

Firestops

Caulking Guns
---
Call (856) 829-7325 to Order