Supplies to Repair Concrete
Crack Repair
Fix cracks in concrete before they become bigger problems. We carry a variety of concrete repair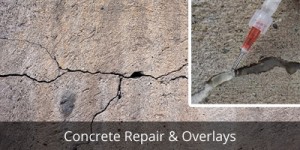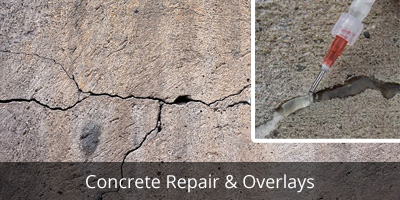 solutions and kits. Ask us about the application and the color concrete.
Concrete Repair Mortars
Mixing a repair mortar is used for larger cracks, broken edges, chipped corners, broken walkways, repairing stone surfaces.
Concrete Overlays
Concrete overlays can be used to resurface concrete with a new color, pattern, and finishes.
Ask Our Decorative Concrete Specialist
Our concrete product specialists can help you identify the supplies you need to repair your concrete. Contact us or submit your question to ask our Decorative Concrete Specialist about concrete repair supplies.
Crack Repair

Concrete Repair Mortars

Concrete Overlays
We Offer

Repair kits
Solution kits

Call (856) 829-7325 to Order