Concrete Polishing and Cutting Supplies
Many businesses seek to have a polished concrete floor because it is both durable, low maintenance,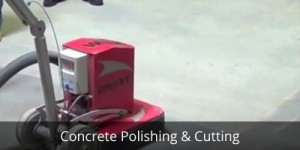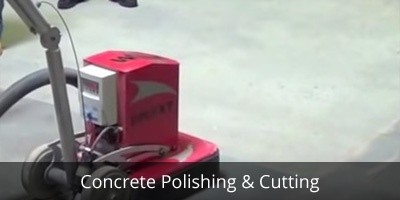 and glossy with a mirror-like finish. One of the key points is that polished floors are easy to maintain basically requiring dust mopping and a cleaning agent from time to time. Another point not always recognized is that polished concrete floors tend to reflect more light. The polished reflectivity of the floor can be controlled by using a range of variations in concrete polishing techniques.
The technique of polishing concrete is a multi-step process and varies depending on the current surface. Polishing chemicals, pads, masonry saws, and grinding wheels are all part of the supplies required for the equipment used to polish concrete. The options for polishing concrete are nearly endless.  Contact us for advice on which products you might need for your concrete polishing project.
Concrete Polishing Chemicals
Concrete chemicals and dyes are used when grinding concrete.
Polishing Pads
Wet polishing disk pads to polish cement. Various sizes available. Backup pads included.
Masonry Saw Blades for Cutting Concrete
Concrete wet and dry saw blades for cutting concrete. Masonry saw blades cut through cement, brick, stone, ceramic, and tile. Concrete saw blades come in a variety of sizes and can accommodate different applications.
Grinding Wheels
Various diameter wheels for grinding cement.
Cup Wheels for right angle grinding
Crack Chasers for right angle grinding
Tuck Points for right angle grinding and circular saws
We Offer

Polishing Chemicals for Cement

Polishing Pads

Diamond Cutting Tools

Cement Grinding Wheels
Ask Our Decorative Concrete Specialist
Our concrete product specialists can help you identify the concrete supplies useful for your project. Contact us or submit your question to ask our Decorative Concrete Specialist about the concrete supplies needed for your project.

Call (856)829-7325 to Order